We are looking at you not as our customer but as our Partner in realizing your ideas together.
Planning
You can count on us from the very beginning of the project

Complex component and device production
Prototype (unique part production, 3D printing from plastic)
Flexible attitude, creative solutions
In the business for a long time…
Our company grew from a successfull private enterprise founded 30 years ago. Now its a family business with 22 employees.
CNCPartner Kft. was established in 2007 and it is under constant development since.
Its main activity is metal machining with CNC machines.
At present, our customers are large foreign and domestic companies and multinational companies, and we make parts and other metal industry products for them on a contract basis or to order.
We mainly use metal raw materials (steel, stainless steel, aluminum, brass, copper), but we also deal with the processing of industrial plastics (POM, durastone).
In terms of the number of pieces of individual work, we are able to serve all quantities, from small series works to millions of pieces, but we also deal with the production of individual workpieces, and we also undertake the design and production of complex parts with
CAD-CAM technology.
In the field of quality assurance, our company follows the ISO9001: 2000 standard.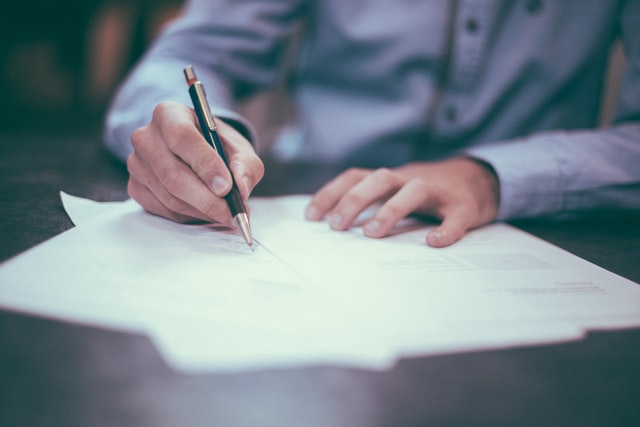 Counselling
We mostly work on the basis of ready-made plans, but we are also happy to use our decades of professional experience in planning and consulting. Tell us your ideas and we'll tell you how to make that happen.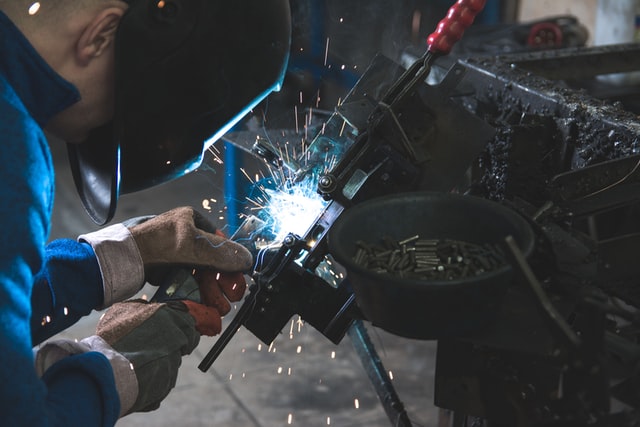 Contract manufacturing, regardless of quantity
We mainly deal with CNC machining, we also undertake the production of small series and millions of pieces for our customers.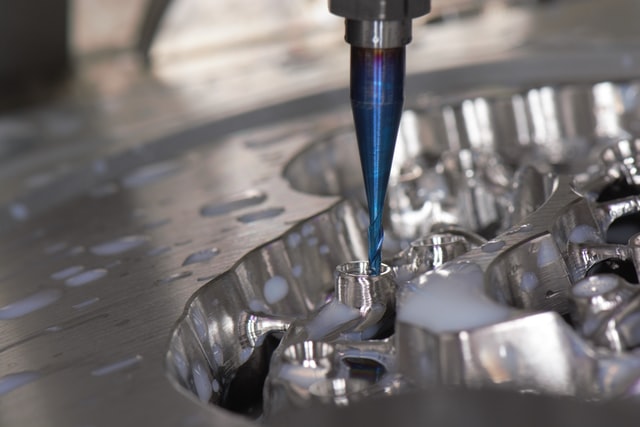 CAD/CAM Technology
Individual orders and complicated machining should not be an obstacle for our colleagues either! We also have extensive experience in CAD / CAM supported machining.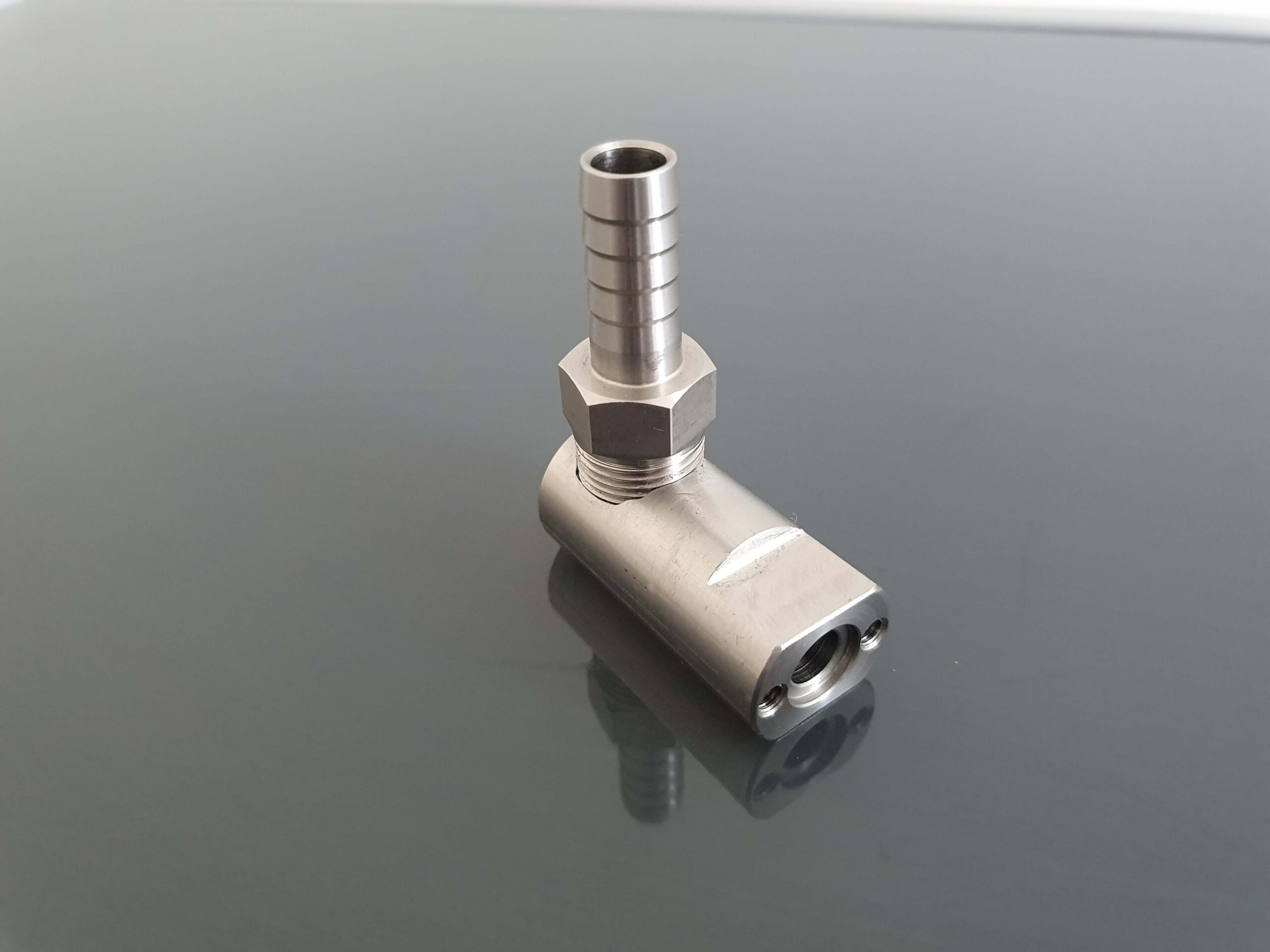 #1
Small series product, made of stainless steel, for the chemical industry.
#2
Aesthetic anodized aluminum component for the electronics industry.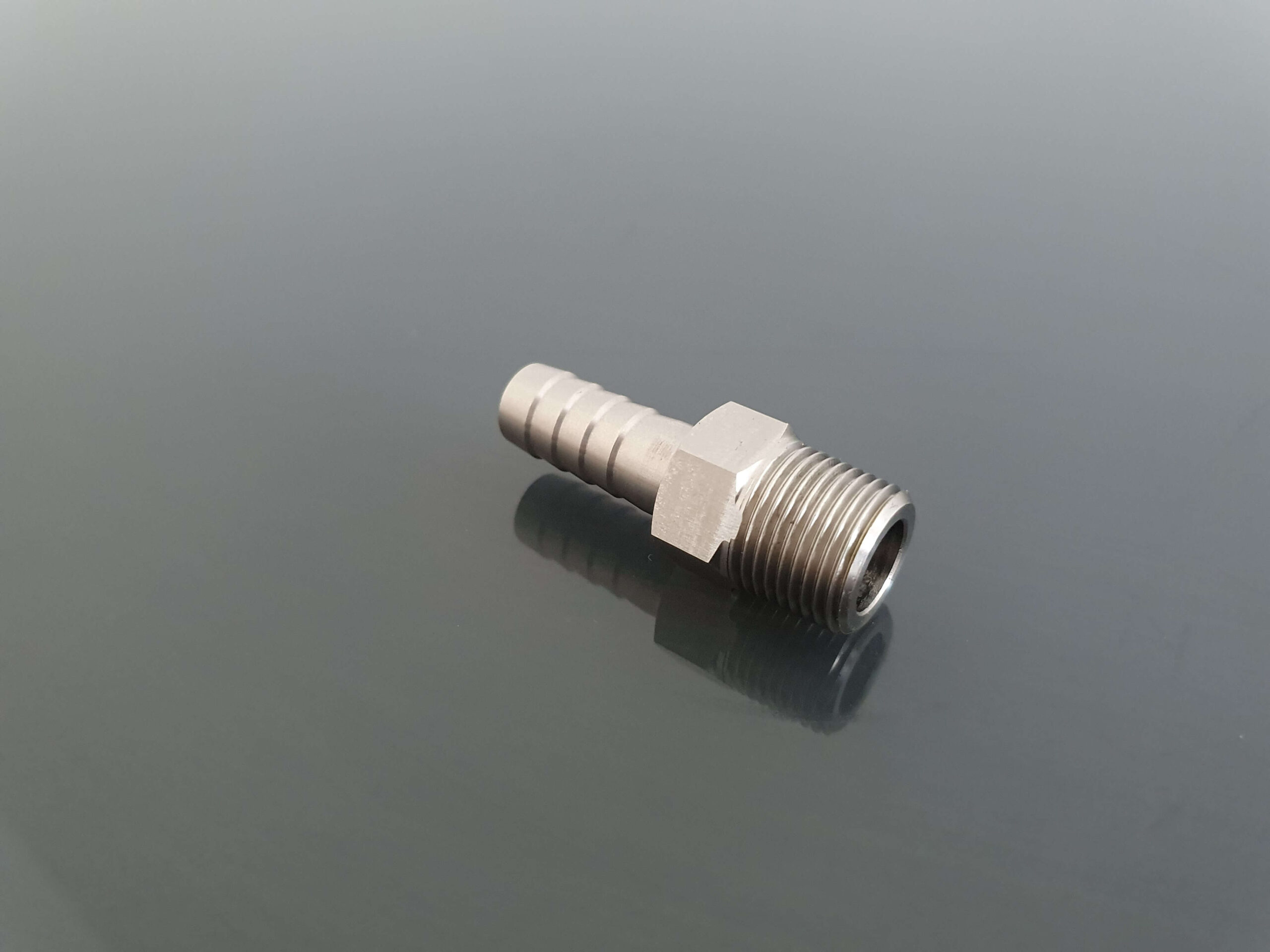 #3
Hose connector: ventilation equipment for the mechanical engineering industry.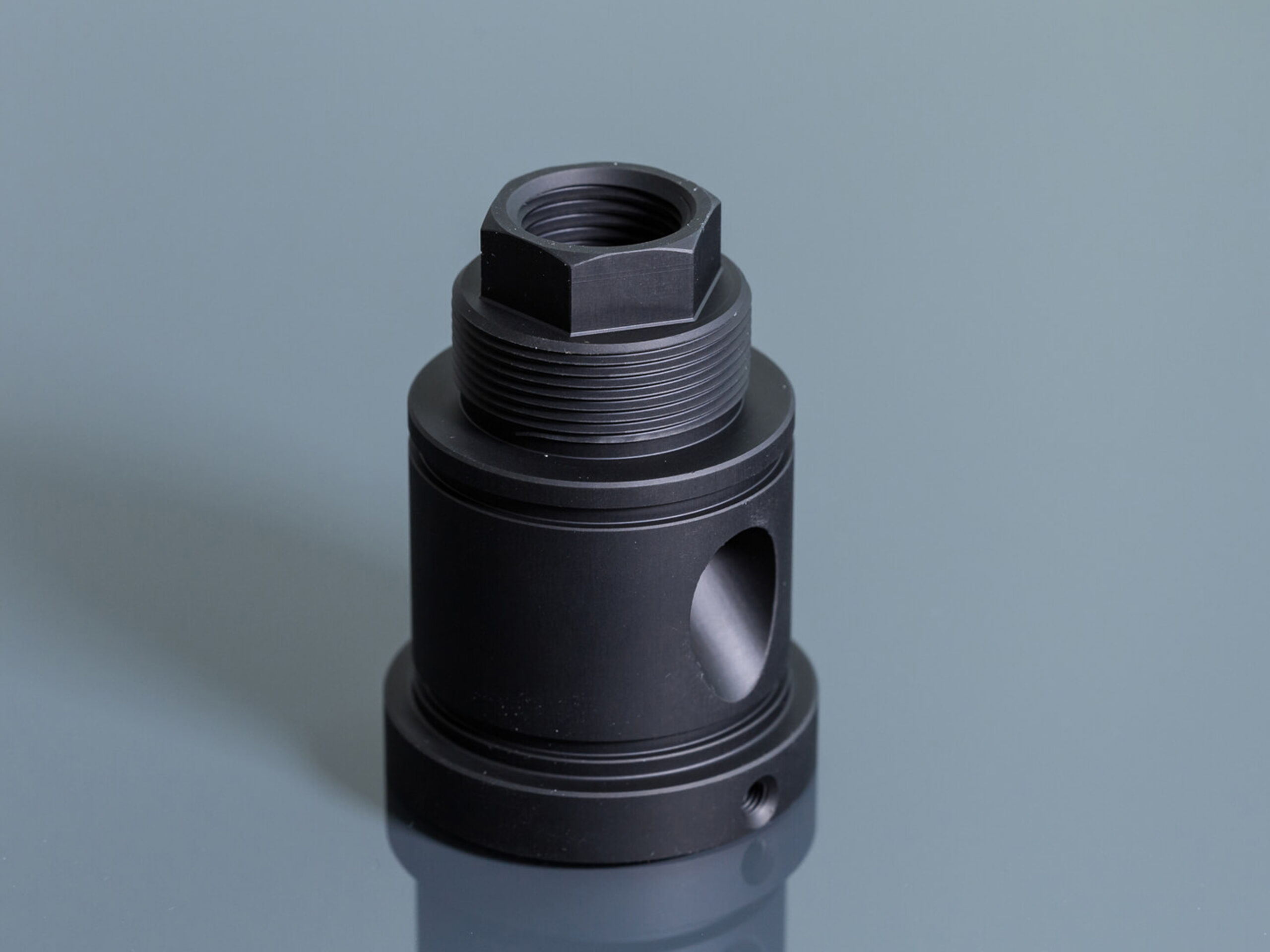 #4
Black aesthetic anodized part with high precision and strict tolerances.
#5
Milled part, finished with bead blasting, which gives a uniform matt surface.
#6
Engine parts, piston, for earthmoving machinery where the load is high. Surface treatment of yellow zinc plated.
#7
American threaded part, knurled on the outside for easier screwing. surface treatment is blue zinc plated.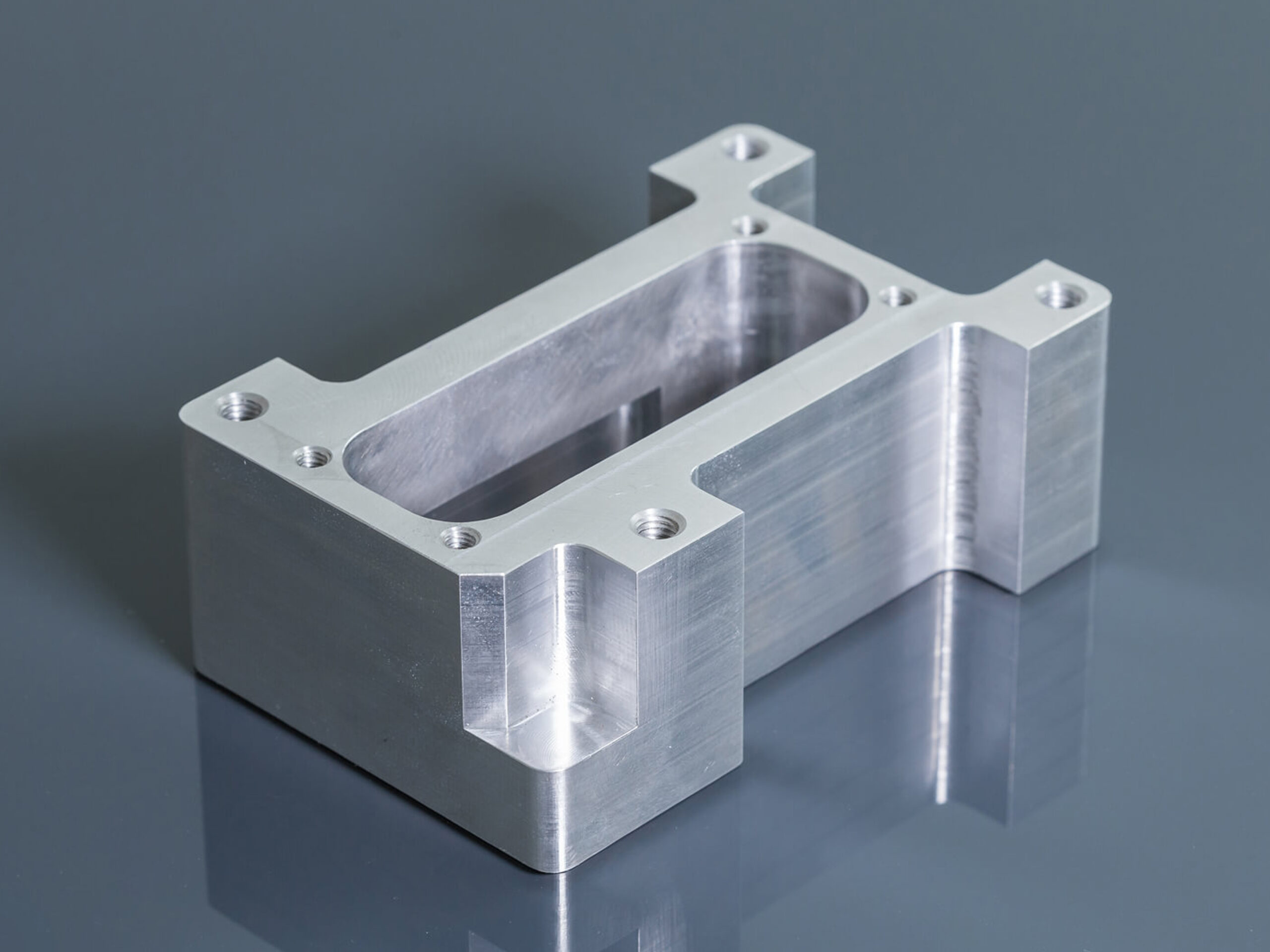 #8
Aluminum milled part, size 600x300x120 mm.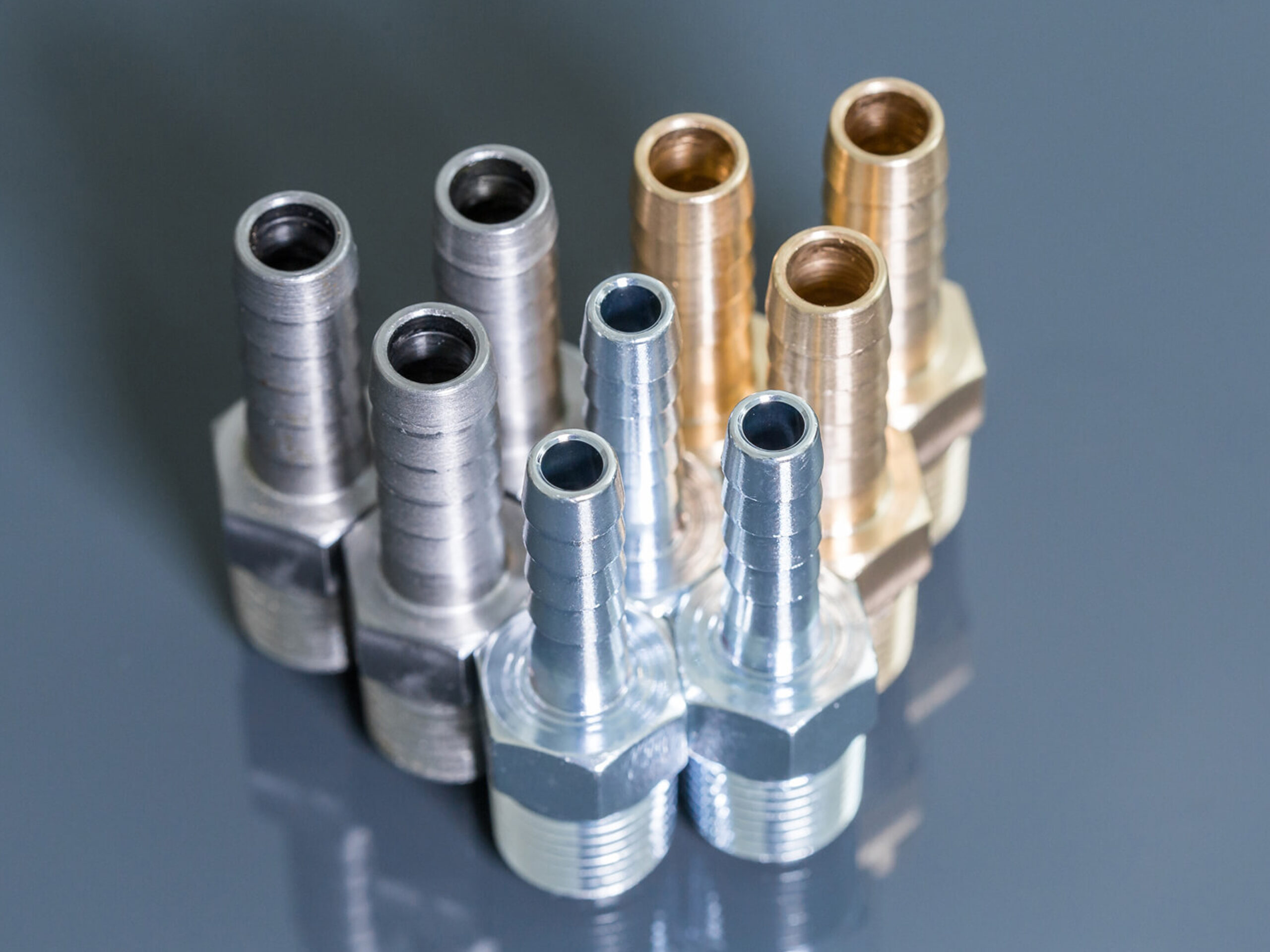 #9
Large series production from several raw materials: steel, stainless steel, brass for various applications.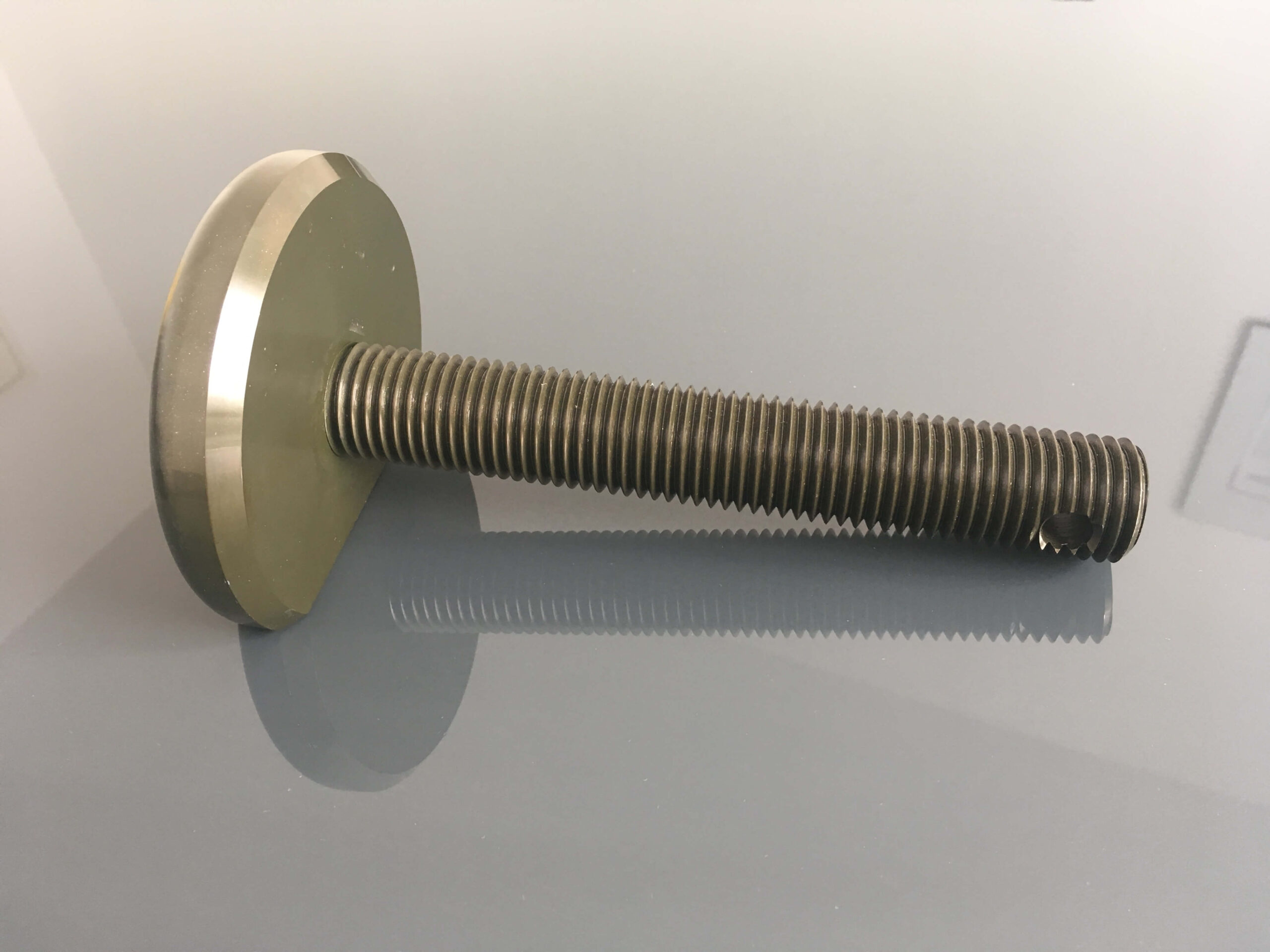 #10
Steel part, galvanized, with olive green passivation
Diverse technology
We are currently working with traditional and CNC controlled machines, machining centres, grinding machines and welding equipments. Our diverse plant allows us to perform a multitude of metal cutting and metal-work tasks efficiently and with high precision.
Complex tasks
Thanks to our equipment we can perform simple turning tasks as well as 5-axis machining operations. This way, you can easily design complex functional geometries, we'll be partners in realizing them.
Wide experience
We have orders from a lot of different industries for low volume custom pieces or in lot sizes of thousands. We can safely say that in the last decade our work has been fairly diverse. We trust, you have an interesting new task for us.
Give a drop of love to every thought, every task!
Send a message!
info@cncpartner.hu